POPPIES - sleep mask
szt.

50 zł




Availability:

in stock

Add feedback:



Poppies and cornflowers
We associate summer with the sea, hot sand and floating of waves. With long nights by the fire, with the soft whispers of the lake behind our backs. With mountain hiking, when a stuffed backpack seems less of a burden, because the views compensate our efforts.
But it is also a time of lazy mornings and afternoons in an idyllic setting. It is when meadows are full of colorful flowers, moved by a gentle wind. It is sun-burnt shoulders, a face sprinkled with freckles and the buzzing of insects that rings in the ears long after the makers of these sounds disappear from our view.
Redness of poppies interspersed with blue cornflowers brings to mind the fondest memories. Blades of grass tickling bare feet, stray ants climbing a calf and the scent of hot soil mixed with the scent of herbs and flowers, the quintessence of lazy summer moments.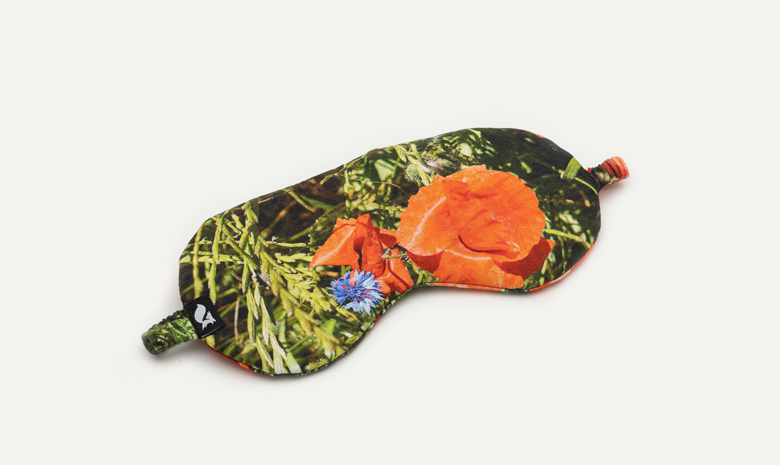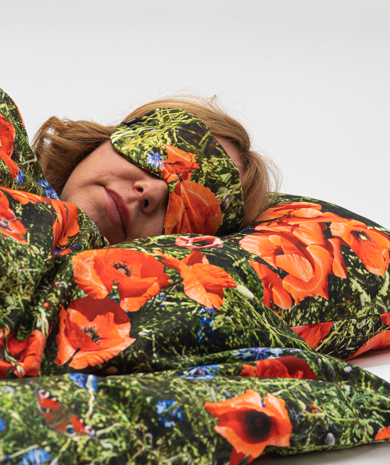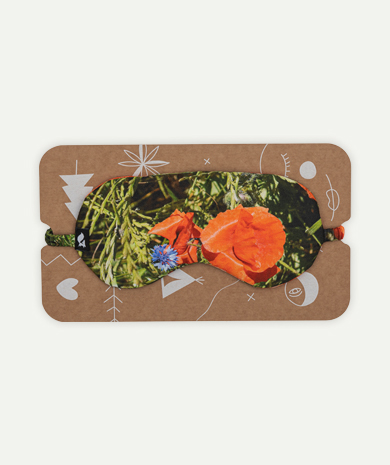 For a better sleep
A sleeping mask helps you fall asleep faster and ensures a better sleep.
It blocks unwanted light from your eyes and helps induce a state of pure darkness.
It is the perfect solution both for a nap on the go and for everyday use.
The sleeping mask is appropriately contoured so that it adheres perfectly to the face. The elastic band makes it easy to put on and guarantees the eye mask is kept in place.
Fabric: 100% cotton sateen certified with OEKO-TEX® Standard 100
Pattern: poppies
Fabric and production
The product was made mainly with quality in mind. The fabric is 100% cotton weaved and printed in Łódź in compliance with the most stringent requirements of the Oeko-Tex® Standard 100 certificate. It is soft and durable, and the photorealistic print renders every detail and shade remarkably accurate.
Behind our each design there is a different story, and each of them holds its own original surprises. Following the less-waste rule, we try to limit the amount of produced waste to the minimum. That is why every our product is cut out from the fabric randomly to save on scrap. It is extremely difficult to find two identical pillow cases or tablecloths with the same elements placed in the same spots.
100% designed and made in Poland EU