MOSS - cushion - 40x40 cm
small cushions with filling
szt.

85 zł




Availability:

in stock

Add feedback:



Forest stories
As a nature lover, the forest is one of the best places to relax and recharge your batteries. The sound of trees swaying in the wind, the unique scent of the forest, birds singing and soft mulch underfoot - what a pleasure!
If like us, you are a fan of spending your free time in a mysterious forest world, you love long hikes, picking mushrooms, cuddling up to trees and listening to birdsong, then the Moss pattern is just for you!
When everyday life gets too busy and there is no time for a trip to the forest, the greenery of our cotton moss will wrap you up and stimulate the best memories of moments spent outdoors, among the trees and the life going on in the forest bedding.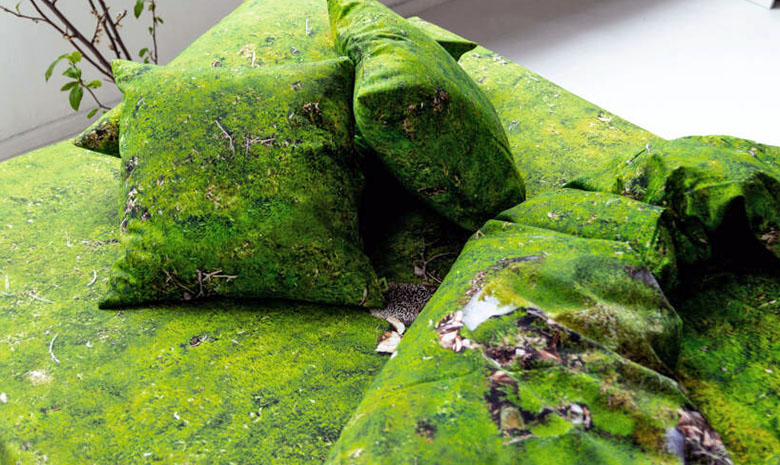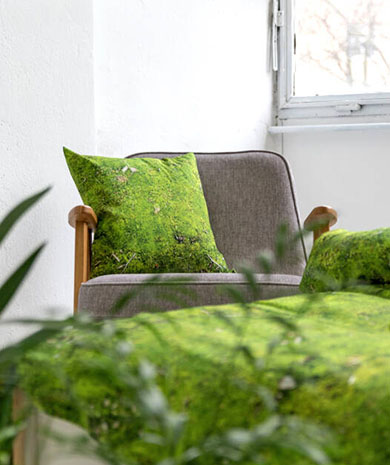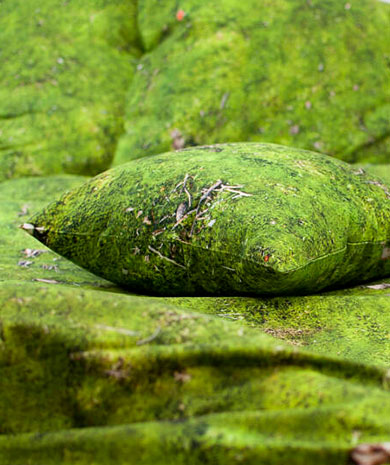 Under the trees
Decorative cushions that will add a semblance of winter atmosphere to every interior. Cushion covers are made of a high-quality cotton satin with snow print.
Although from a distance all the cushions look alike, the truth is that each cushion is completely different! The cover is fastened by means of a subtle hidden zip fastener. You can always take if off and wash it, best in the temperature of 40°C.
Fabric: 100% cotton sateen certified with the OEKO-TEX® Standard 100
Pattern: moss
Size: 40x40 cm
Fastening: hidden zip fastener
Filling: insert filled with Amball® polyester fibre balls
Fabric and production
The product was made mainly with quality in mind. The fabric is 100% satin cotton weaved and printed in Łódź in compliance with the most stringent requirements of the Oeko-Tex® Standard 100 certificate. It is soft and durable, and the photorealistic print renders every detail and shade remarkably accurate.
Behind our each design there is a different story, and each of them holds its own original surprises. Following the zero waste rule, we try to limit the amount of produced waste to the minimum. That is why every our product is cut out from the fabric randomly to save on scrap. It is extremely difficult to find two identical pillow cases or tablecloths with the same elements placed in the same spots.
100% designed and made in Poland EU