Foonka & ENDE
The squirrel with FOONKA logo was created in 2018. We have decided to celebrate this anniversary in a unique manner.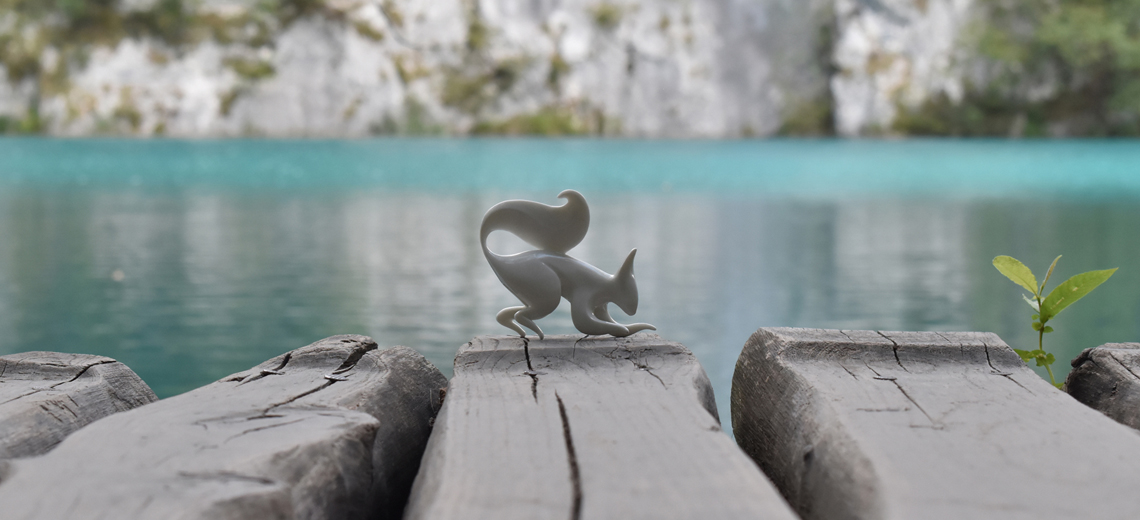 Porcelain squirrel
FOONKA and ENDE join their forces in an unusual cooperation project. The result is a china squirrel figurine whose creators, drawing on the best modernist traditions of European ceramics, one more time provide us with an exquisite example of original design.
The idea of cooperation with ENDE immersed when we wanted to commemorate, in an unconventional way, the change of the company's name and everything that was happening at that time – says Gosia Dziembaj, the founder of FOONKA known for the cult HAYKA bedlinen inspired by nature.
Collaboration
Not long time ago we were going through a quite rebranding, we have changed everything, also our logo which now features a squirrel. From that moment, we feel very attached to these creatures. That is why we have asked the designers from ENDE to create for us an original china figurine. .
ENDE is a studio established by Natalia Gruszecka and Jakub Kwarciński – designers and ceramics graduates of the Academy of Fine Arts in Wrocław. Their unique and intriguing products occupy a very important place on the map of Polish design, invariably delighting their customers with an instantly recognizable style.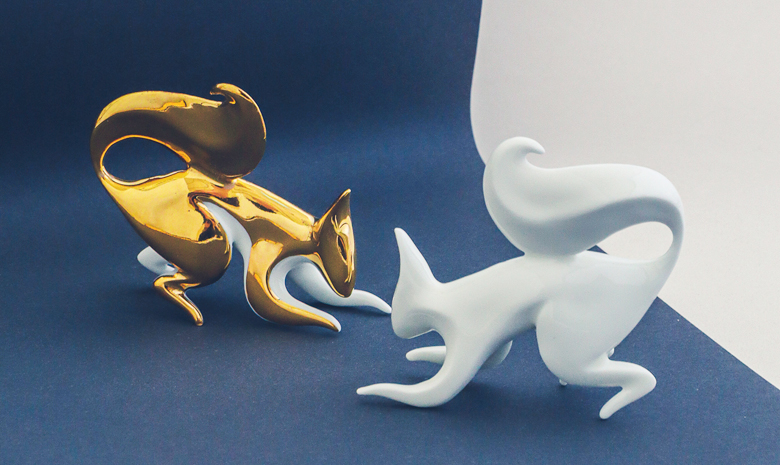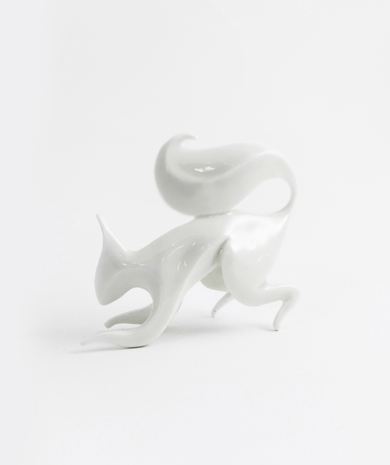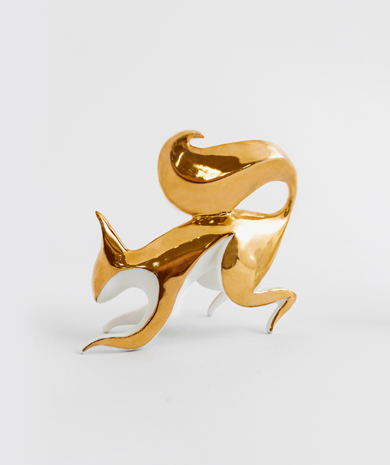 Design
We love this design because it is not completely unequivocal – says Marcin from FOONKA – the Squirrel designed by Natalia and Kuba with its organic form alludes to the famous Brussels style of Jaroslav Ježek. I have to admit that I have a weakness for these post-war modernist manifestations of esthetics in the difficult reality of Eastern Europe. The aesthetics of the figurines designed by ENDE are unique, and that is why we are so pleased with this cooperation.
The squirrel is made of the highest quality English china. Available in white – for enthusiasts of clean form and painted with real gold – for followers of squirrel realism.
ENDE ceramics
Natalia Gruszecka - Even as a child I was intrigued by art. I began attending art class at the tender age of 7 and have been enamored ever since. One of my best memories from the class was when we are asked to choose a word that we could interpret through our art. Through the freedom of creativity I was given at such an impressionable age, my artistic abilities blossomed. From the comfort of my studio, ENDE Ceramics, nestled in the heart of Wroclaw in western Poland. Inspired by the delicacy and color of fine white porcelain, I use it as a primary artistic medium in each one of my designs. I enjoy the creative process from sketching a design to removing it from the kiln. There simply is no greater joy than beholding a finished product that I used my own two hands to create. My partner in crime is none other than Jakub Kwarciński who shares my passion for design, geometry and merging the chaos of it all into functional works of art.