Fabric scraps meet students' creativity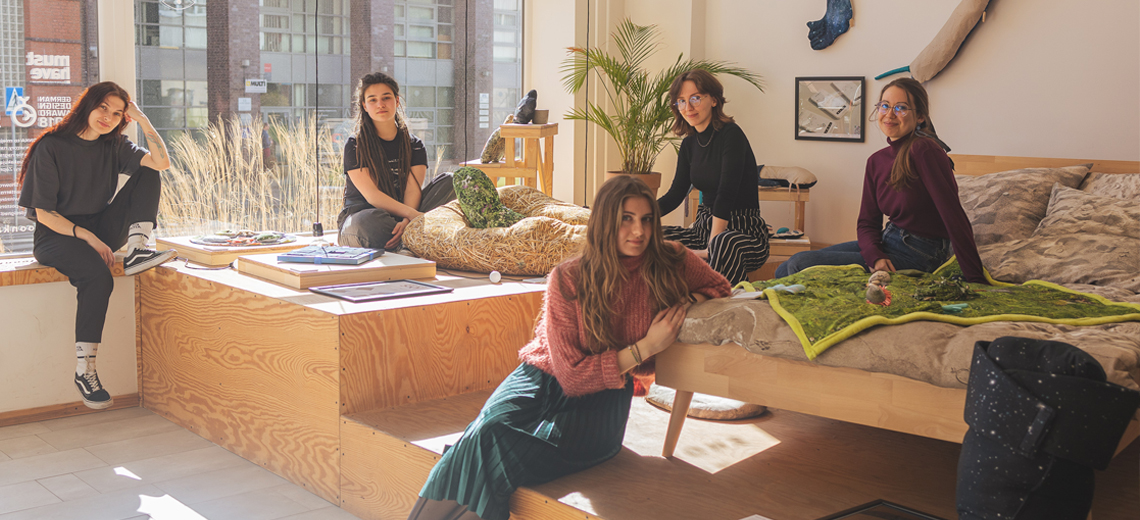 Less waste
However, we had a problem with managing a large amount of fabric remnants, from which we were unable to create products that could find their way to the shop.
<pFortunately, there were people who knew how to use our scraps of fabric and thanks to this - instead of being put in the rubbish bin - they are further used in various ways.
Below you will find information to whom they have reached so far and how they have been given new meaning and value in use.
Academy of Arts in Szczecin, Poland
From time to time, our carbage goes to the Szczecin Academy of Arts, where it is used by students during various classes.
In 2019, students of the Design of Clothing Major from the Faculty of Painting and New Media used the remnants of fabric in our designs to create a collection of clothes as part of their diploma theses. The main theme of the work was zero waste.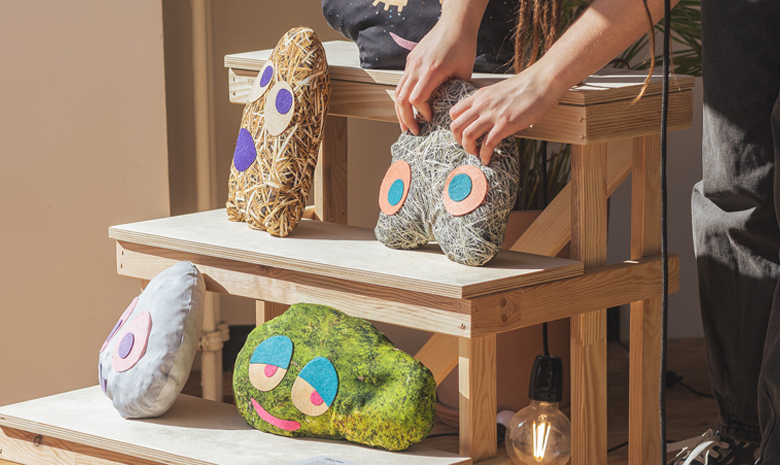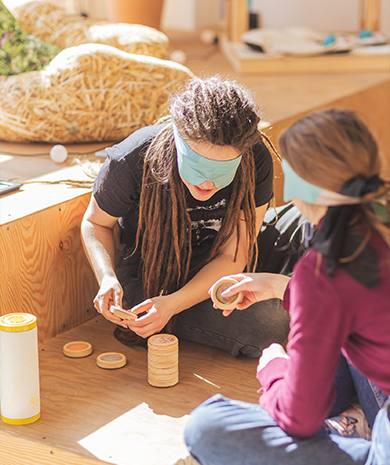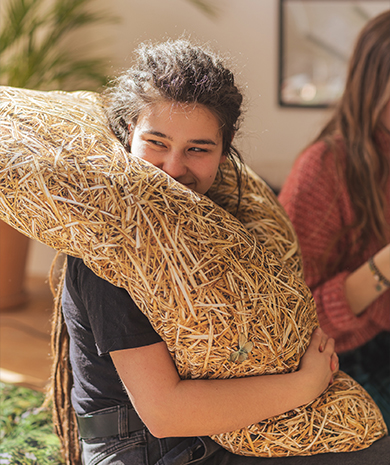 Multisensory exhibition
The sraps of fabric were also used to create works for the exhibition RE:THINK RE:THING, which raises the subject of waste and errors, prompting reflection on how we can reuse something that already seems useless and unnecessary. How to save from throwing out and give a new meaning to objects.
RE:THINK RE:THING
Students have created objects that implement many interesting multisensory ideas
Students' works could be seen in our Szczecin shoroom and during the 16th Łódź Design Festival in 2022.