MOSS - scrunchies
A set of two scrunchies + pouch
szt.

50 zł




Availability:

in stock

Add feedback:



Scrunchies
A set of two scrunchies - one larger, one smaller. Perfect for both long and short hair. A great addition to minimalist stylings, but in our opinion, they fit everything, on every occasion. They are soft and comfortable. They can also be worn as a hand (or leg - why not!) bracelet.
Packed in a pouch that can be used to store various treasures and trinkets.
Our scrunchies are available in all designs - both from the Hayka and the ART collection.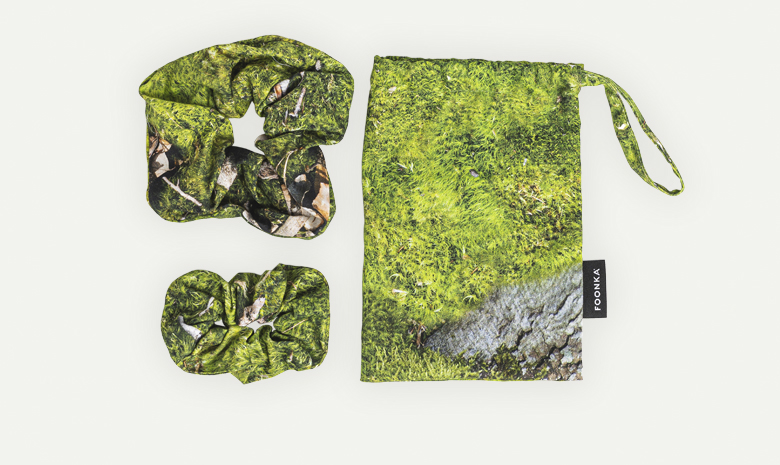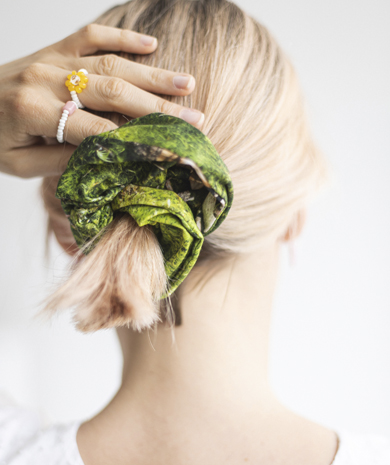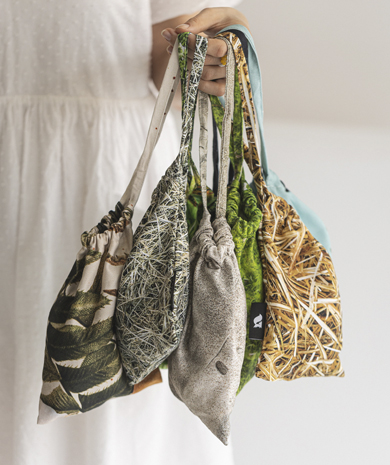 less waste
Made in accordance with the less waste idea - we used scraps of fabric left over from sewing larger products.
Material scraps are an integral part of our manufacture. We try to minimize their production, but we are not able to eliminate them completely. We use them partly to sew bags for bedding, which you surely know well if you have sets from FOONKA in your bedroom. We also pass some of them on. Thus far we have been sending our scraps to the Szczecin Academy of Arts, where students used them in their diploma projects, and to the Szczecin detention center (the patients of the crafts class of the Court Psychiatric Ward made beautiful beds for animals out of them, which were then gifted to animals shelters and organizations helping homeless animals).
Fabric and production
This, however, does not exhaust all of our scrap stocks, so we are constantly looking for new ways to utilize them. For a start, we have scrunchies that make us very happy! We hope you will like them too.
The product was made mainly with quality in mind. The fabric is 100% cotton weaved and printed in Łódź in compliance with the most stringent requirements of the Oeko-Tex® Standard 100 certificate. It is soft and durable, and the photorealistic print renders every detail and shade remarkably accurate.
Every our product is cut out from the fabric randomly to save on scrap. It is extremely difficult to find two identical pillow cases or tablecloths with the same elements placed in the same spots.