Birthday poppies
A meadow full of poppies and cornflowers as a birthday present? Why not! This pattern was created for a certain birthday and quickly became your favourite!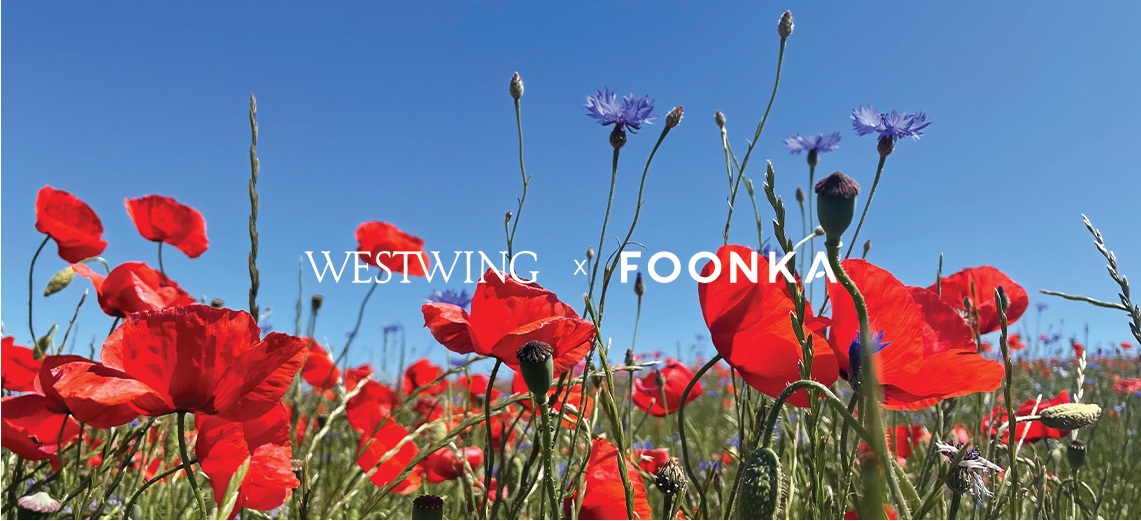 Happy Birthday, Westwing!
The idea to create this bold and expressive pattern is the result of cooperation proposed to us by Westwing. It was a project for their 10th birthday. It's common to give a bouquet of flowers as a birthday gift, right? We decided to bring the whole meadow!
When creating Poppies, we managed to combine the aesthetics which we are known for with the trend of idyllic prints that are entering and present mainly in fashion, and which are an escape from everyday life, a moment of oblivion and a daydream.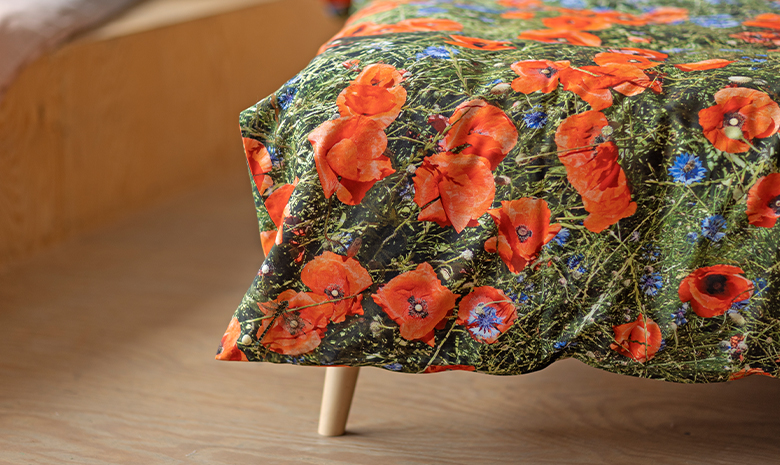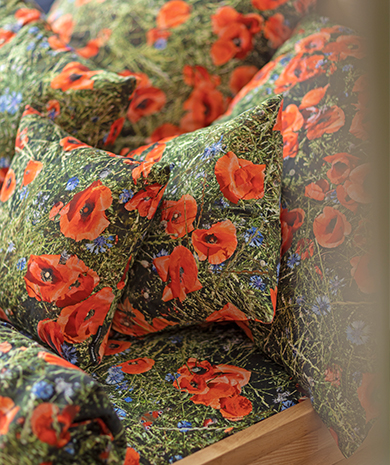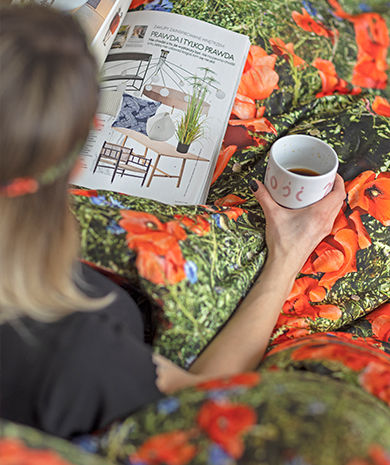 Look for hidden creatures!
When it comes to our Hayka Collection (patterns inspired by nature), we always try to hide surprises in the pattern. This time we did it too!
Watch out for a little bee collecting polllen. But don't worry - we know for a fact that she's very friendly. She has some friends there, hidden between flowers, but you should find them yourself!
June meadow
Photos for this pattern were taken on a beautiful meadow near Szczecin, Poland.
When we look back to the day of this photoshoot, we think about warm sun, blades of grass tickling bare legs and overwhelming scent of flowers, herbs and soil.