Wake up well!
Soft cotton bedding, quilted blankets, pillows filled with buckwheat husk. Discover the world of our products.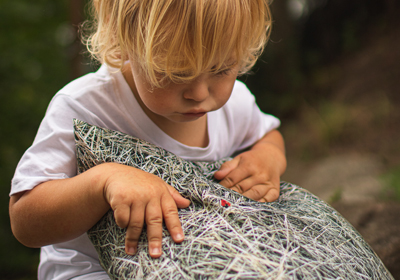 FABRICS FULL OF SURPRISES
Each of our designs is unique and contains a lot of surprises. There is a needle in the haystack, a mouse hiding in the straw, and a hedgehog walking on the moss. It is the details that make FOONKA fabrics stand out not only by their excellent quality but also by their surprising design. The photorealistic print gives an amazing effect, and the search for creatures and objects hidden in the pattern is great fun for both children and adults.
Following the zero waste rule, we try to limit the amount of produced waste to the minimum. That is why every our product is cut out from the fabric randomly to save on scrap. It is extremely difficult to find two identical pillow cases or tablecloths with the same elements placed in the same spots.